Promisedland

My Role
VR Artist
Developer
3D Artist
Tools
Unreal
Oculus
Maya
Stewart platform
Promisedland is an attraction with shooters and suspended ride system integrating Mixed Reality glasses.


Background

The explorer from the moon met with the first challenge when they arrived on Earth. The spaceship kept warning of malfunction and asked them forcibly land.

Magical energies pervade this new earth after 400 years. The five elements, metal, wood, water, fire, and soil, are the basis of the magic power. In this world, some species can absorb these five elements and store them in their bodies, thus generating magical power.

The explorer will experience the whole story through the ride with the fairy Fay and her friend, a butterfly vehicle named Vanny. They must collect five elements to restore the power of Fay and repair the spaceship. In the end, the explorer will go back to the moon.

The biggest feature of the whole attraction is the combination of reality and virtual to increase the entertainment and interactivity of the whole experience. Explorer will have an adventure with virtual fairy, dragon, and monsters, and the interaction of shooting and collecting the five elements in MR headset. The landscape and environment are built in physical world, and the audience will experience water spraying, wind, and other physical effects during the ride as well.

Because of various reality issues such as budget, space and time, this project is showing the attraction demo. In order to increase the immersive experience, my teammate and I chose to produce by Unreal Engine and display in virtual reality environment.


Working process
Storyboard

Attraction Layout

Spaghetti Layout — 7 scenes in total

Script


Diorama
3D Scan

Unreal Working Process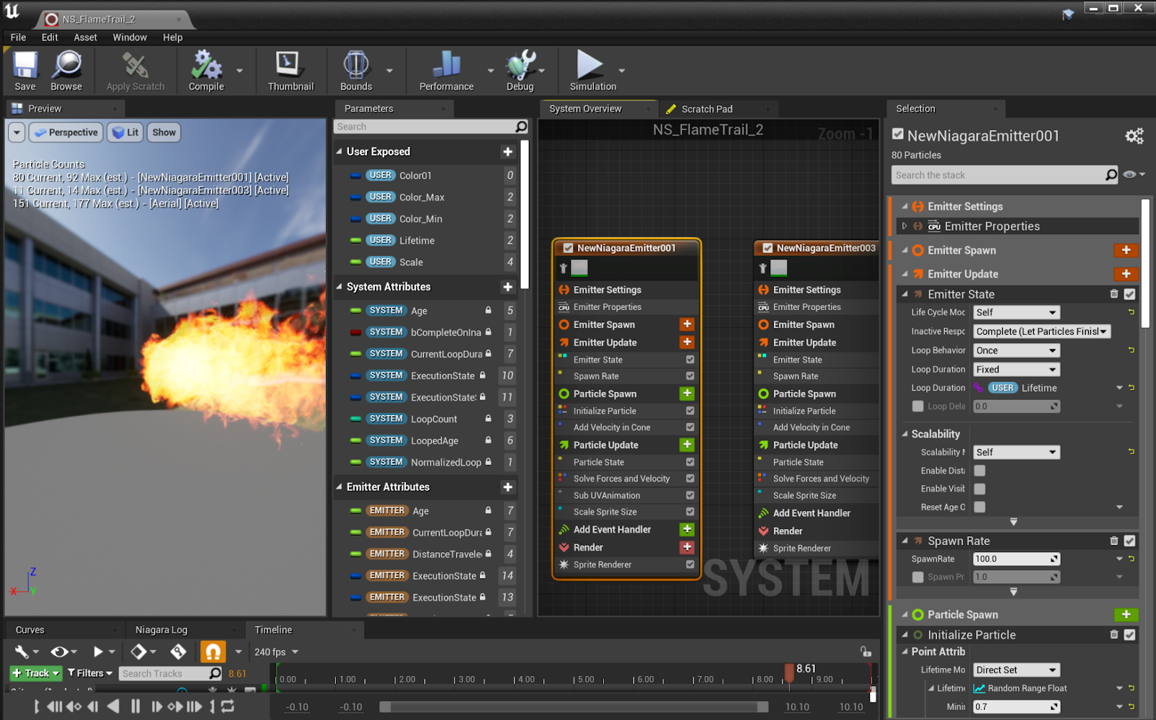 Screenshots for each scene

Further Development


In order to enhance the user's immersion and better experience the whole attraction, we chose to apply the Stewart platform to our project, simulating the vibration that the player will feels physically in the ride.

We use max to connect and transfer data between unreal and Stewart platform, and use the OSC plug-in in unreal to send data to max, so that when the camera is shaking, Stewart platform will also shake effect.